Partnerships and networks are
essential in international business.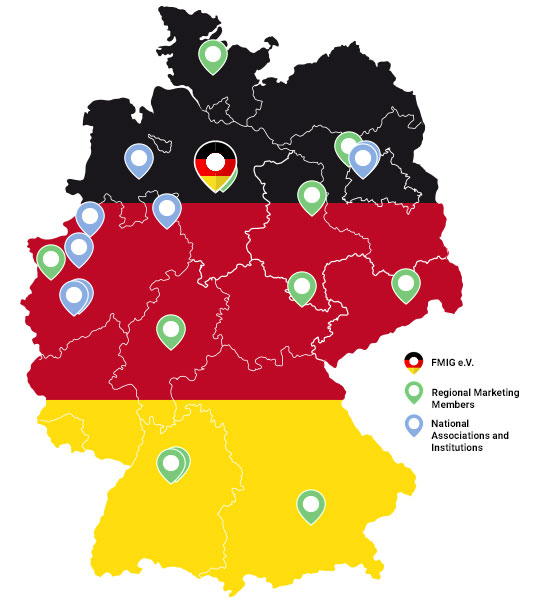 Below we present our national and regional sponsors.
Regional Marketing Members
Smarter marketing often evolves strong partnerships. That is why we work closely with the Federal States of Germany and with some of the most important networks in the country.
National Associations & Institutions
Food-Made in Germany connects research and product development, funding and product-specific associations.